Art from the Start Classes are exploring the 19/20th Century arts and learn about the masters! More info inside.

Join LEON and step into the time machine where we visit the 19th and 20th century to learn about Impressionalism Art, Pop Art and Abstract Art through a series of fun and creative art and craft projects. Every week is an adventure where children get to learn about the history of art and the masters, try their hand at the different art forms such as drawing, painting, sculpting and crafts. Art history has never been so fun!
Impressionalsim

&

Masters of the 20th century

【课程简介】

2/07 穿越莫内的荷花世界Monet's Water Lilies
2/14 Cezanne's Fruity Loops
2/28 Warm & Bright Renoir
3/07 van Gogh's Starry, Starry Night
3/14 Picasso's Funny Faces
3/21 Splatter like Pollock
3/28 Andy Warhol's Portraits

【报名须知】

Every Saturday 4-5:30pm

In English & French

For 3-6 year/olds


¥180/class (Including material)

Children will be grouped according to age. All age levels work on the same projects but at different levels of difficulty, depending on the child's own capability.

Minimum 5 children for classes to commence

Enquiry:info@petitchameleon.com |

5466 6319
Become our WeChat fan and get ¥50 off at your first visit!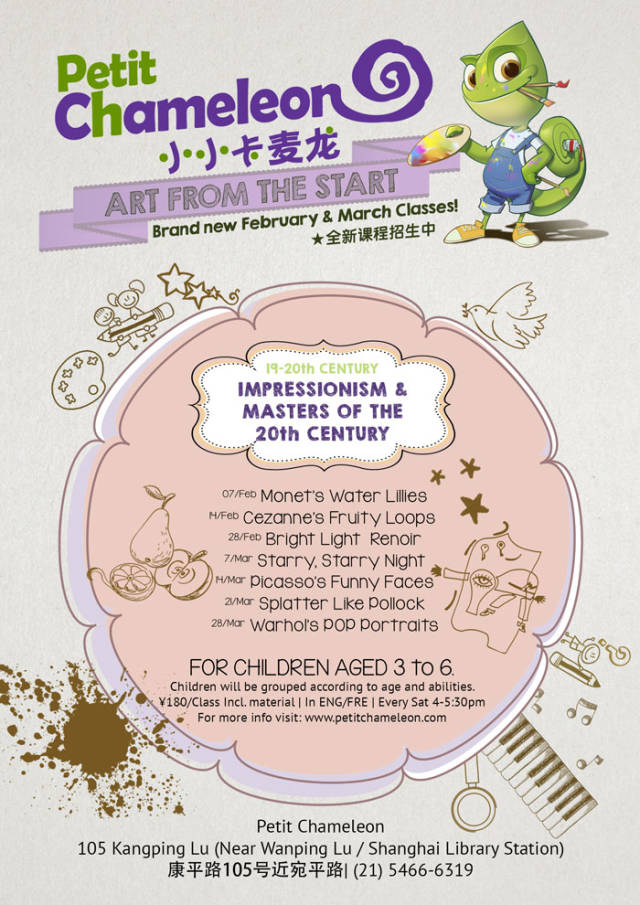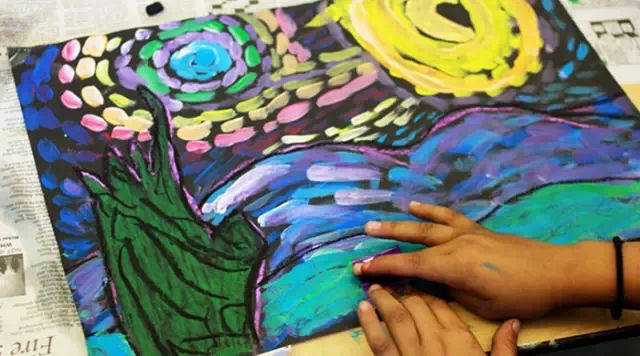 ---