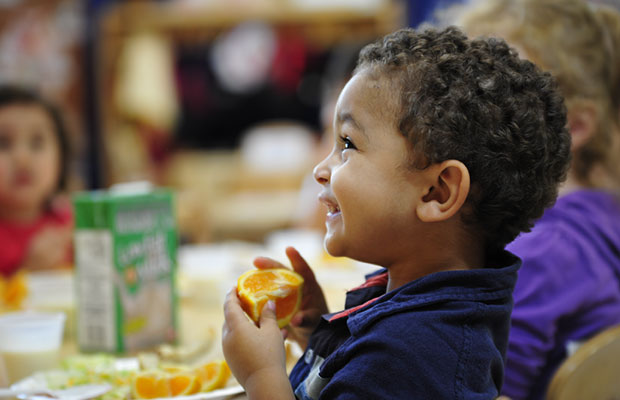 We aim to provide a healthy and balanced diet. During meals and snack times we discuss the importance of healthy eating.
The cost of the mid-morning and afternoon snack is included in the fees.  A variety of healthy snacks and fresh juices are provided for the children. 
All foods (for lunch) and milk drinks are provided by the parents/carers for children. 
Please bring a packed lunch for your child if they are staying with us the full day. Alternatively, we are happy to help arrange/order food for you from Kush or Organic Kitchen. The cost of lunch will depend on the items you would like us to order.
Food Safety
Petit Chameleon ensures that great care is taken to present meals where the food is cut into small pieces enabling your child to eat enjoyably and safely. For these reasons, we have our own strict regulations regarding food shape i.e. we do not serve your child whole grapes, cherry tomatoes, whole meatballs and any other foods with potential to cause difficulty in swallowing.
If your child has any food allergies or special dietary requirements please inform us of this on the admission form. We will aim to provide a healthy and varied diet for your child.